The Best Just Got Better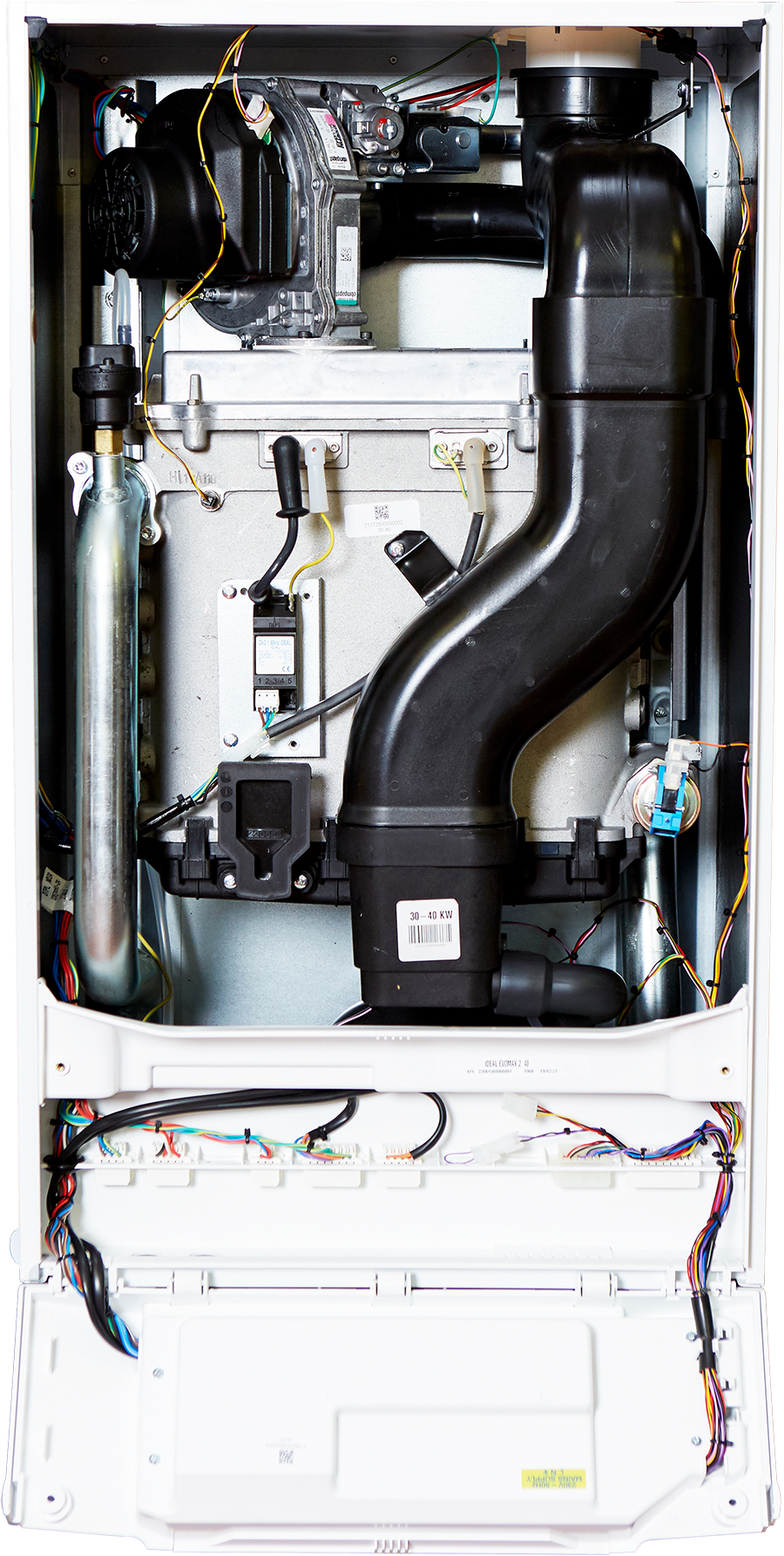 Introducing Evomax 2
Evomax 2 features updated controls including a new cascade control option and a built in non-return valve within its evolved aesthetic design. It also has improved access for even easier maintenance and a lift weight reduced by up to 10%.
Accompanying Evomax 2 are new Brazed Plate Heat Exchangers, designed especially for multiple boiler cascades. Evomax 2 cascades can now produce outputs of up to 900kW.
As well as these improvements, Evomax 2 is designed and built in the UK for the UK market.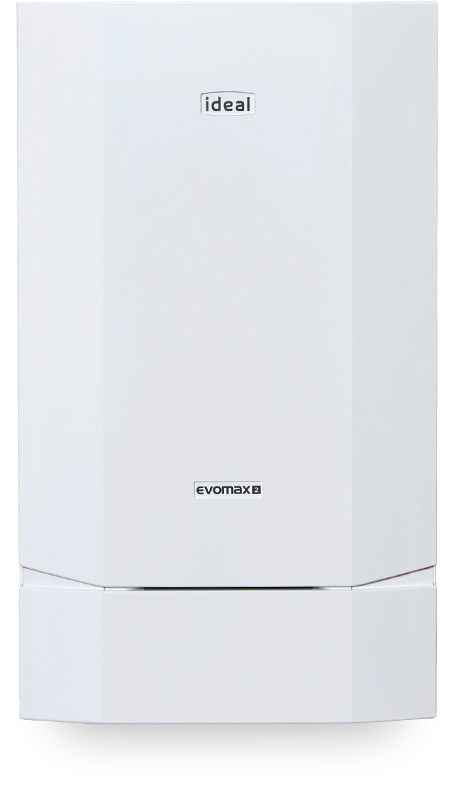 Updated controls
The new controls suite maintains the familiar interface loved by engineers and specifiers and adds a dynamic menu structure, which automatically senses the number of Evomax 2 boilers in operation and only displays the relevant functions.
Built in non-return valve
A critical safety feature for common flue installations which both reduces cost and overall height of an installation compared to an externally fitted unit now comes as standard.
Improved access for even easier maintenance
3 sides of Evomax 2's redesigned chassis can be removed, offering significantly better access for ongoing servicing and maintenance.
New cascade controls
The optional Varican module allows integrated Cascade control. This simple plug in card gives you the ability to sequence and cascade boiler independently without a complex Building Management System.
Up to 10% reduced lift weight
We've learnt a lot about using composite materials in our boilers and Evomax 2 makes great use of that knowledge. Lower lift weight will make installation easier.
Got any Evomax 2 questions?
If you have any questions about Evomax 2 not answered here, please click the button below and complete the form.
Ask A Question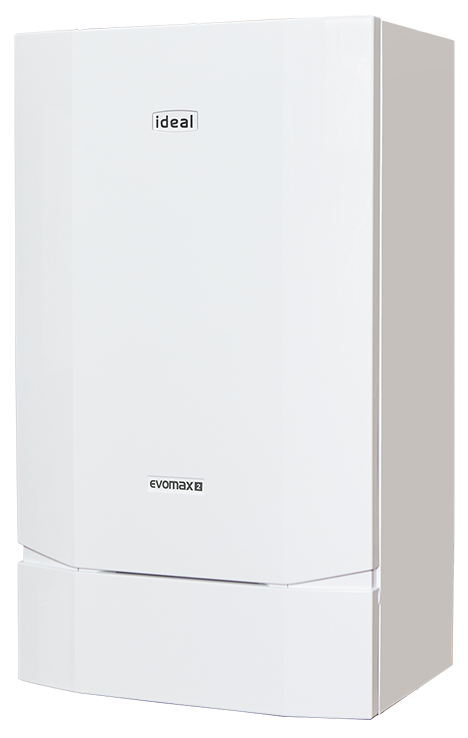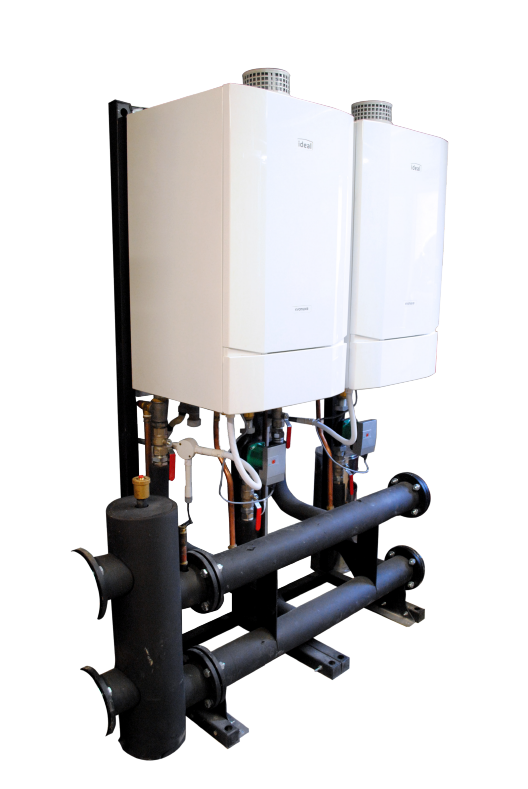 New Cascade Options and Plate Heat Exchangers
More options for multiple boiler installations
For installations requiring more output delivered in a flexible way, up to 6 Evomax 2 boilers can be installed in a Cascade. An output of up to 900kW is possible with this modular option which is available in both Inline (Standard and Low Height) and Back to Back arrangements. A range of Brazed Plate Heat Exchangers is also available. Click here to find out more.
Choosing what you need is straightforward. Choose Frames, choose a Header, choose Hydraulic Separation, choose Pumps and choose Insulation. Click here to use our Evomax 2 Cascade Configurator.

Standard Height Cascade up to 900kW
Low Height Cascade up to 600kW
Insulation
Brazed Plate Heat Exchangers 60 - 900kW
Magnetic Low Loss Header
What's not changed
Evolution not revolution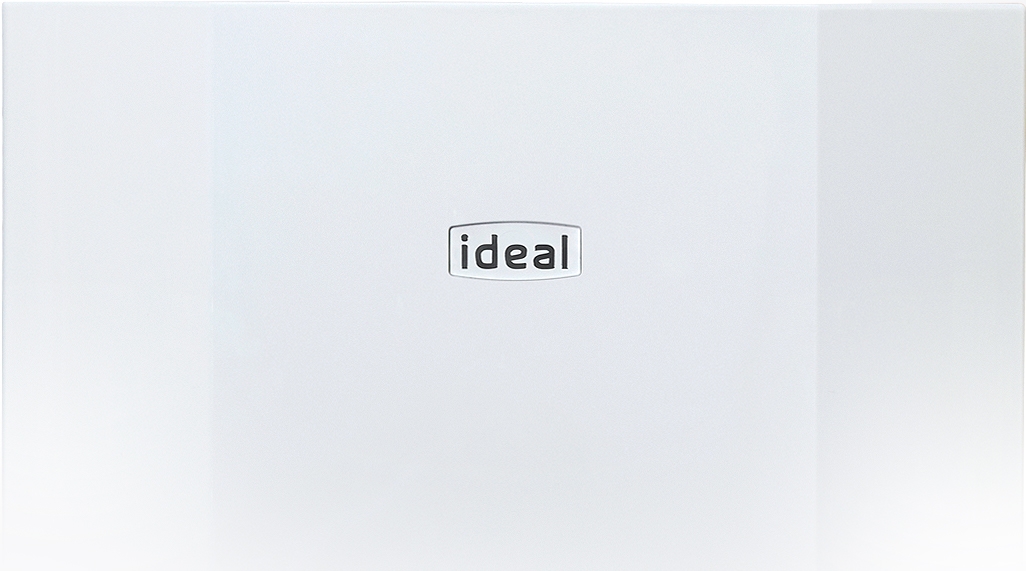 Same proven reliability
Same UK design & manufacturing
Same size & connections
Want to know more about Evomax 2?
If you want to know full Evomax 2 technical specifications, are keen to install Evomax 2 on your next project or can't wait to attend an Evomax 2 training course, let us know your Evomax 2 queries on the form below and we'll get back to you.